Optimal nutrition for farrowing sows
Modern sows are bred to be prolific, and are expected to produce high number of viable piglets. This trend has resulted in larger litters and more live-born piglets. Today's average sow gives birth to approximately 15 piglets per litter, producing nearly 30 pigs in 2.4 cycles per year.
However, mortality rates for unweaned piglets still remain high, and piglets from the same litter are insufficiently uniform. These factors entail economic losses for swine farmers and the swine production chain as a whole. Current feeding norms fail to meet the increased nutritional requirements of highly prolific c sows, leading to welfare and health concerns. Modern pig producers are therefore currently seeking higher efficiency, longer sow durability, better welfare conditions (lower mortality rates and improved coverage of physiological requirements), and higher piglet quality.
In response to this need, DSM has created a nutritional concept to support farrowing sows. Our innovative new solution, RoviSol® sow transition, meets the sow's extra nutritional requirements at this critical time, helping to ease the birth process, keep sows fit after birth, and increase piglet vitality and quality.
RoviSol® sow transition is an appetizing supplement which should be provided daily, from the moment the sow enters the farrowing room (seven days prior to birth) until three days after birth.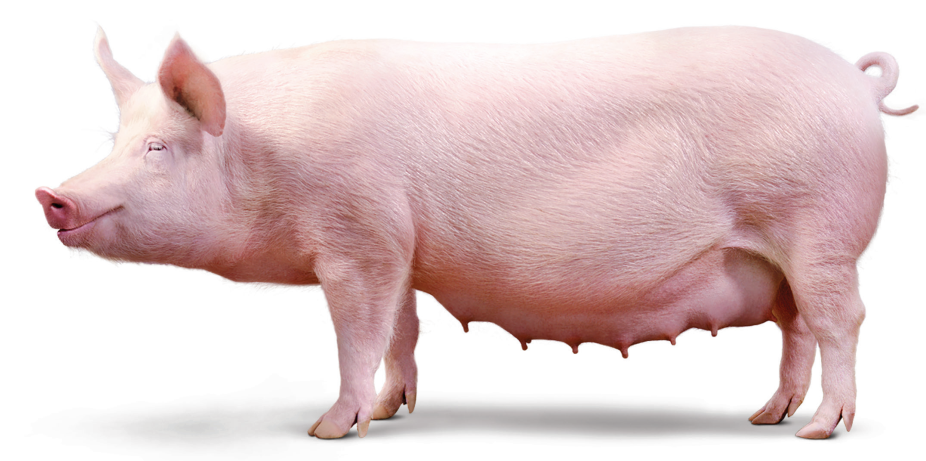 RoviSol® sow transition characteristics
RoviSol® sow transition includes:
• Sufficient protein to meet total nutrient requirement
• Extra OVN® to support milk production during
farrowing
• CYLACTIN® to provide beneficial bacteria for gut health
• Sufficient fiber to prevent obstipation
• RONOZYME HiPhos® to ensure access to essential
minerals and energy from substrate in the diet
• Sugar to boost energy supply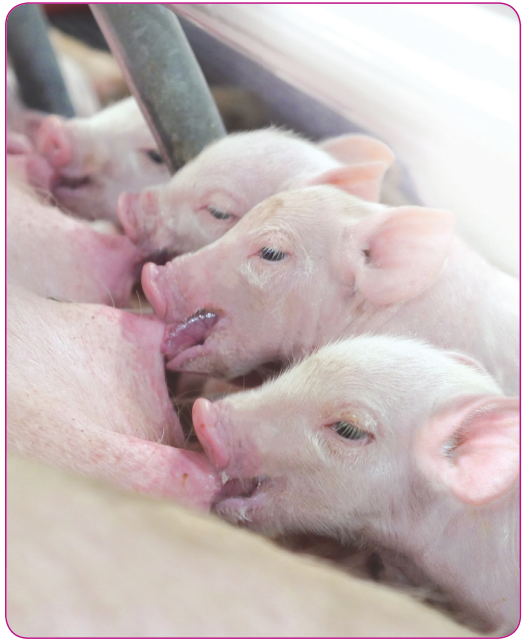 Initial trials show fitter sows, more efficient and effective farrowing processes, higher incidence of live-born piglets, greater uniformity within litters, improved vitality among piglets, and a higher weaning rate per sow.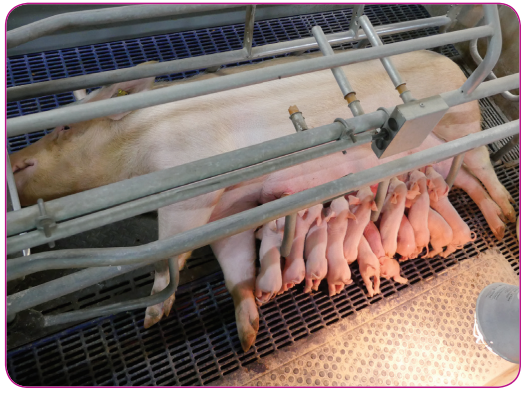 How to use RoviSol® sow transition
Target group: Sows from 108 days from gestation until three days in lactation.
• Provide 200g RoviSol® sow transition per day (once or twice daily).
• Add it on top of feed during a feeding moment

CONTACT US

GET IN TOUCH
WITH THE BLOG TEAM
If you have an enquiry regarding the blog: